My name is Olympia.
I was born and raised in Greece.
My genuine interest in human existence and the natural and universal laws led me early in life into the world of philosophy.
Along my personal path and through my search for a true understanding of the meaning of life I became acquainted with various philosophical disciplines and paths of knowledge – among others ancient Greek philosophy, western philosophy (Epistemology, Philosophy of Science, Ontology, Existentialism, Transcendentalism, Phenomenology), eastern philosophies (Sikhism, Hindu, Buddhist) as well as social psychology, psychoanalysis and deep psychology.
My Bachelor degree studies in History & Archaeology helped me develop critical thinking and an understanding about the intricate relationships between cultures spread in space and time. During my Master's degree in Art History I deepened my knowledge in the sociopolitical function of Art and the associated human creative processes that keep the world spinning.
In 2010, my desire for personal growth and expansion brought me to Berlin, where I took a leap in the opposite direction and engaged myself with the world of digital media and technology.
Project Management became my main focus.
In my work as a Project Manager – at traditional and established companies as well as in the Start-Up sector – I always always kept an eye on "the big picture", by combining my traditional project management duties with aspects such as transformation processes and personal development. The motivation, contentment and well-being of my team members as well as the direct and truthful communication with my clients and cooperation partners were vital components of my work ethic.
Through my Kundalini Yoga Teacher Training (2019), my Stress Management Trainer Training (2022) as well as my Karam Kriya Consultancy Training (2021-2023) I was able to fundamentally broaden my knowledge in the fields of health, mindfulness, resilience and work-life balance and enrich my personal treasure trove with valuable tools and methods.
Through all these stages I have gained fundamental knowledge and experience in the areas of "Holistic Project Management, Coaching and Awareness Work", rendering them with my true life calling and essence.
My wish is to make a positive, constructive contribution to shaping the future of humanity, through deep transformation on the collective and individual level.
My intention is to support people align with their true path and to courageously and blissfully follow it.
My mission is Homo Libero: the Child of Heaven and Earth.
The free human Being.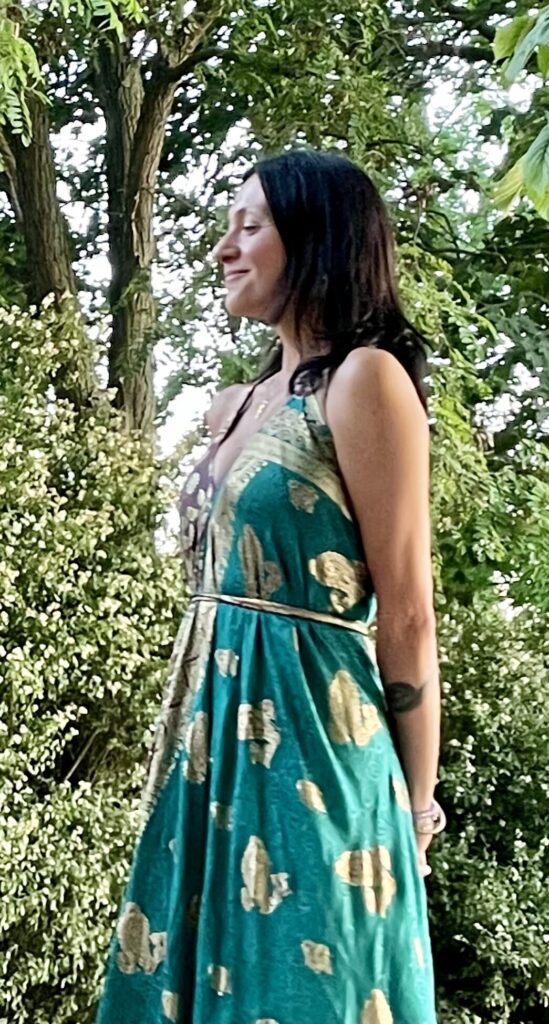 "Become, who you are."

— F. W. NIETZSCHE