Weekly Kundalini Yoga in the Kapelle am Urban – Monday 18:15 – 19:30 pm
* * Partner of Urban Sports Club and Classpass * *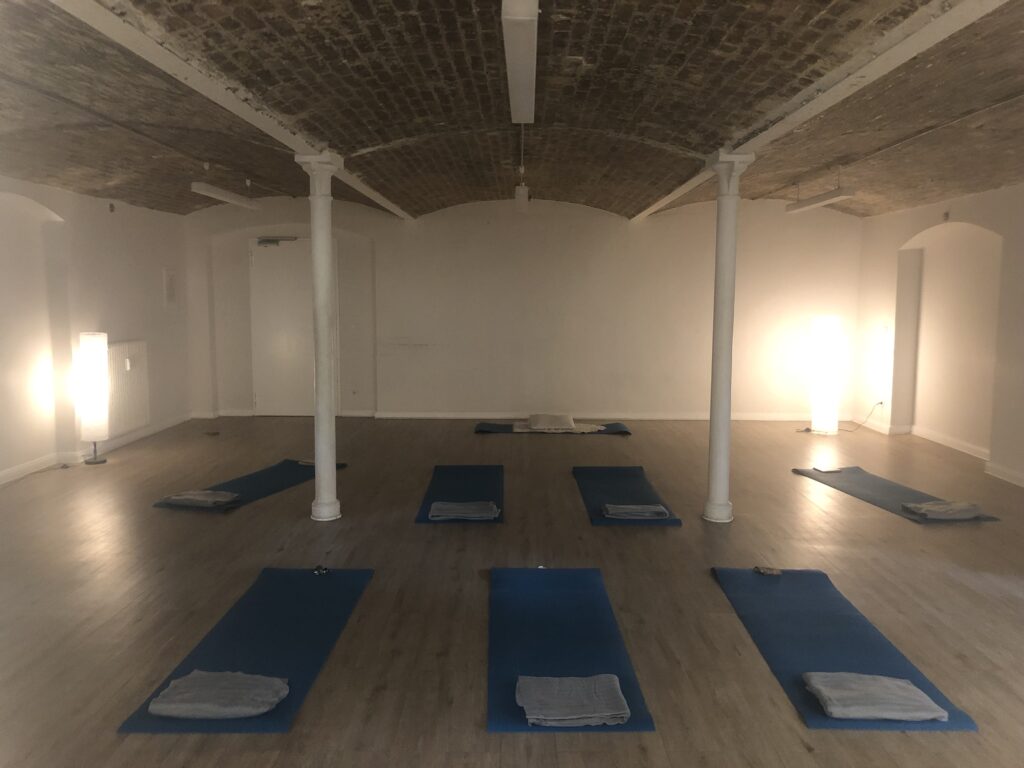 "Know thyself"
Kundalini Yoga is a powerful technology that invites you to experience yourself, as much and as deep as you want!
Kundalini Yoga is also known as the "Yoga of Consciousness". It is the science of sequence, rhythm and sound, which works on every aspect of the body, mind and soul.
In my classes these three aspects harmoniously blend with each other. The resulting mix or simply the experience is always unique as each and everyone of us.
Try it out for yourself!
---
Pricing:
Regular: 13€ / Trial: 10€ / 5-sessions card: 55€.
Reduced prices, for students, unemployed and pensioners. Please ask me!
Languages:
English, German, Greek.
Address:
Kapelle am Urban, Grimmstraße 10, 10967 (Kreuzberg)
* The class is suitable for all yoga levels. No previous yoga experience is required to practice Kundalini Yoga.
* *I offer one-on-one and group sessions.
If you have questions about my Kundalini Yoga courses, or you would like to book a session with me, please use the contact form or write me an email.